The following are articles you may find useful in caring for the health and welfare of your pet.
Hiring a Dog Walker
Animal Wellness Magazine – Dog Walking Article
HealthyPet.Com – Dog Articles
Obesity
Raw Diets for Dogs and Cats
Traveling With Your Pet
Dealing with Behavior Issues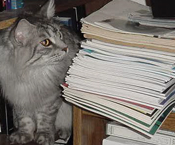 Your pet's health and happiness are our top priorities.
Check back often to read the latest information on caring for your pet.