Daily visits provide care for your pets while you're away.
We are experienced pet sitters.  Like our slogan says "Housecats to Hamsters, Puppies to Parrots, Fish to Ferrets" we care for all kinds of pets.
Daily pet sitting visits include:
Cleaning litter boxes and/or cages,
Feeding and watering,
And enjoy companionship, love, and affection.
We can even stay overnight for a very low cost (see chart for fees).
Also, at no charge, we can water plants, pick up mail, open and close blinds and curtains, and give your home that "lived in" look.
Click here for our fees.
We work with you to develop a care program that fits the needs of you and your pet.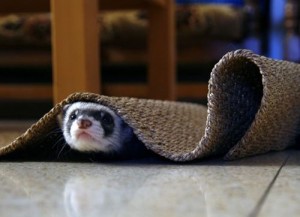 Your pet's health and happiness are our top priority.