Daily dog walks are a great way to give your pet exercise, a bio break, fresh air, sunshine, and socialization.
We also have customers who use our dog walking service on an on-call basis.  For example, if they have a late meeting or a scheduling conflict that doesn't allow them to get home to care for their pet, they call us and, on short notice, we swing right over to take care of what needs to be done.
For as little as $25 per visit, we will
Provide a walk based on your pet's specific needs
Replenish food and water (if requested)
And, we always pick up after your pet.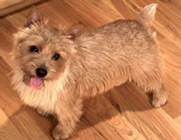 We work with you to develop a walking program that fits the needs of you and your dog.
Your pet's health and happiness are our top priority.