When you're out of town, the last thing you need is to worry about your pet.
Miami Beach Dog Walking and Pet Care will ease your mind while you're out of town.
Your pet can stay at home in their familiar environment,
Follow their regular routine,
And enjoy companionship, love, and affection.
We can even stay overnight for a very low cost (see chart for fees).
Also, at no charge, we can water plants, pick up mail, open and close blinds and curtains, and give your home that "lived in" look.
Click here for our fees.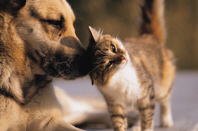 This service is a perfect solution for  multiple pet families, special needs pets, and young pets.